Tea expertise...
… types, aromas, and cultivation; processing and tradition: in its work, our team relies on decades worth of tea experience. Use that knowledge to your benefit.
Custom-made teas...
… instead of overfamiliar product. We formulate blends that meet your expectations exactly. Distinguish yourself in a crowded market.
Trustworthy advising...
… in equal partnership: we place our entire know-how at your disposal.
A comprehensive selection...
… of conventionally and organically grown teas. We import our product from all relevant tea-producing areas and some of the finest tea gardens worldwide. Choose from all leaf grades and every quality.
Competitive pricing...
… due to high import volume. Our customers benefit in all related business areas.
Availability at short notice...
… thanks to our central warehouse in Hansestadt Bremen. From here, we offer customers our broad product range. Well-assorted and focused on immediate deliverability worldwide.
Contractual flexibility...
… for certainty in your planning processes. Together we reach personalized agreements about delivery and services.
Large capacities for blending...
… we deliver blends in specifically agreed upon quantities – at a consistently high quality. Batch production on schedule.
Minimum purchase and package sizes...
… at Kloth & Köhnken are defined by your personal needs and expectations.
Analytic testing...
… well beyond what is legally required. We insist on rigorous state-of-the-art testing of imported goods via indepent accredited laboratories. Always trust in Kloth & Köhnken quality.
Organic product...
… and sustainability from a trusted source. We throw our weight behind organically grown tea and sustainable farming methods.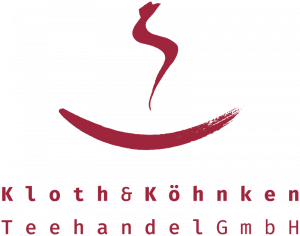 Tea connects people. Through tea, let us connect your business's present and future. Our tea experts in the Kloth & Köhnken team support you with all of their knowledge. That is how we establish long-form partnerships.